You don't have to spend hours trying to find out the kind of hobbies and interests your friend has. Yes, it is true that everyone is different one way or the other. However, despite the differences, we all have one thing in common. We all love dogs. 
I mean, we don't all have the same love for dogs, that's for sure. 
But have you ever met anyone who saw an old lady walking his dog down the street and not even looked the other way to admire the little cutie? Of course not, we all do it at some point. 
What's not to love about dogs? They are absolutely adorable. They make great house watchers as well. 
If there's anyone who is celebrating a birthday or any other type of occasion, we know the perfect gift: our dog mini-blocks. 
Right now, our best-sellers are divided into four categories: Husky, Dachshund, Jack Russel, Corgi, and Schnauzer. 
Now, some of you may be asking: what makes this such a perfect gift?
It's Like A Trophy For Dog Lovers
It's one to own a dog and it's a completely different thing to create one. We're not here to play God. Your friend most definitely not going to breathe life into some puppy that he molded out of the dirt. 
The only great thing about our mini-blocks is that aside from it being an excellent decoration around the house, you also get to create the character all by yourself.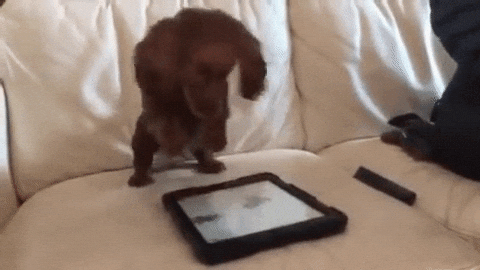 Our sets are comprised of multiple mini-blocks which the owner will have to put together to reveal and complete the creature that he chose. 
Don't worry. Our products come with easy-to-follow instructions that will guide your friend into finishing the project in no time. 
Your friend may already have a dog at home that he truly loves but there's nothing like having a mini-version of his dog indoors to always remind him how awesome he is as a dog owner. 
It Can Turn Into A Hobby
Even dog lovers get tired of running around and bathing his dog. There will certainly be times when he'd just want to get inside the house and rest. 
It would be quite a pity if all he has to do is watch movies and take naps at home. With that, we thought of a great idea for him to spend his time. 
He could give his head a shake by putting together one of our dog mini-blocks sets. 
We have a ton of sets here that were created specifically for grownups. They are a lot more complex compared to the ones that were designed for children. 
This game might be simplistic in nature but this is a sure-fire way to spice up your mind whenever you are feeling a bit bored. 
Right now, his first mini-blocks set might be a gift. 
But before you know it, he might love the game so much that he'd also decide to purchase the rest of our dog varieties. 

In A Way, He Is Able To Help Dogs
Block-Center is a company that is truly caring towards animals. We decided to share a part of our revenue to organizations that help homeless animals. 
With that, when your friend finds out that a percentage of what you paid for this gift was sent out for something purposeful, there is no doubt that he is going to be more than thrilled. 
Get your friend a dog mini-blocks now! We offer free shipping to all countries. We can even ship the product to your friend directly.